CONSULTING CONSTRUCTION, UPGRADE AND RENOVATION OF WASTE WATER TREATMENT SYSTEM
Waste water treatment is the process of removing dirt and pollutants from waste water (including domestic waste water, hospital waste water, industrial waste water, …) for the purpose of environmental protection and reuse. treated waste water.
In the process of production and business activities, enterprises always generate waste water in daily life, hygiene, production activities… Compulsory requirement to treat wastewater before discharging into the environment becomes inevitable.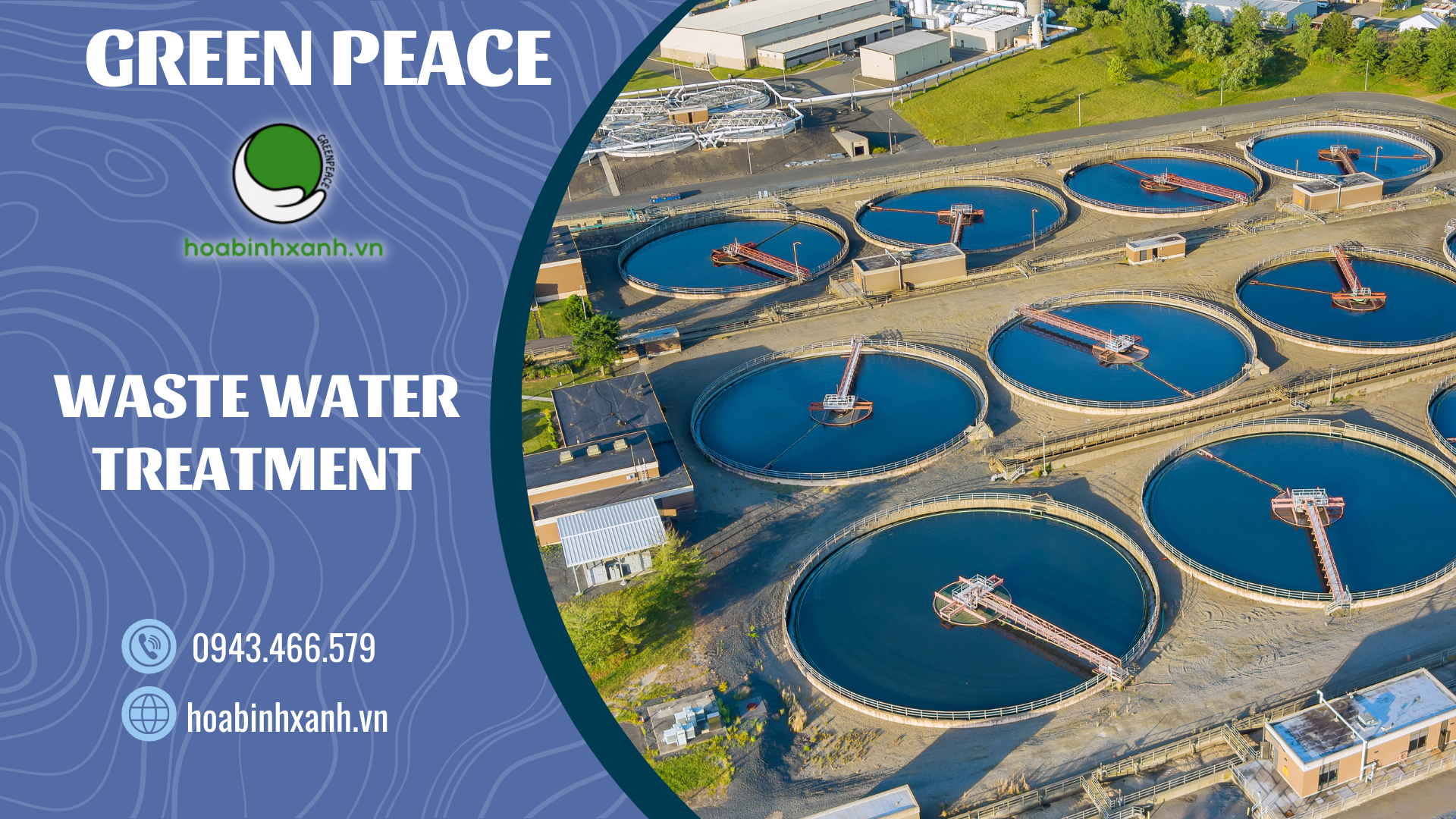 1. Why waste water treatment?
Companies, agencies, enterprises and enterprises operating in the field of production and business that generate wastewater during operation, the investment in building a waste water treatment plant is imperative, mandatory, for corporate bodies.
The purpose is to ensure in terms of environmental laws, regulations on discharge from localities, secondly, to help the source of wastewater to be released into the environment cleaner, avoid causing environmental pollution and not affect human health people.
The construction of a good and efficient water treatment system will help improve the health and life of people in the surrounding area, in addition, it will also help improve the image of the business, a treatment system Efficient water will produce good products and good reviews from consumers.
In addition, it also helps businesses avoid fines from the state, on discharge regulations, when the water is not up to standard.
2. What are the benefits of a wastewater treatment system?
A good and complete waste water treatment system will solve the following problems for businesses:
Treat contaminated waste  water before being discharged into the environment, ensuring that the waste water meets the standards set by the Ministry of Natural Resources and Environment. Environmental police check, do not worry about being sued by people around because of the discharge of untreated waste water into the environment.

Low construction and operating costs but still ensure high durability and stability, easy to change when there are other regulations on waste water treatment.

The construction of a waste water treatment system is really necessary, first of all, to protect the surrounding environment where the company and its facilities operate, so that the company environment is green, clean and beautiful without affecting the health of the company. employees are working in the company or factory.

Help improve the image of our company with domestic partners and international partners, they are very important to environmental protection.

And more importantly, the construction of a wastewater treatment system is to contribute to environmental protection for our own future generations.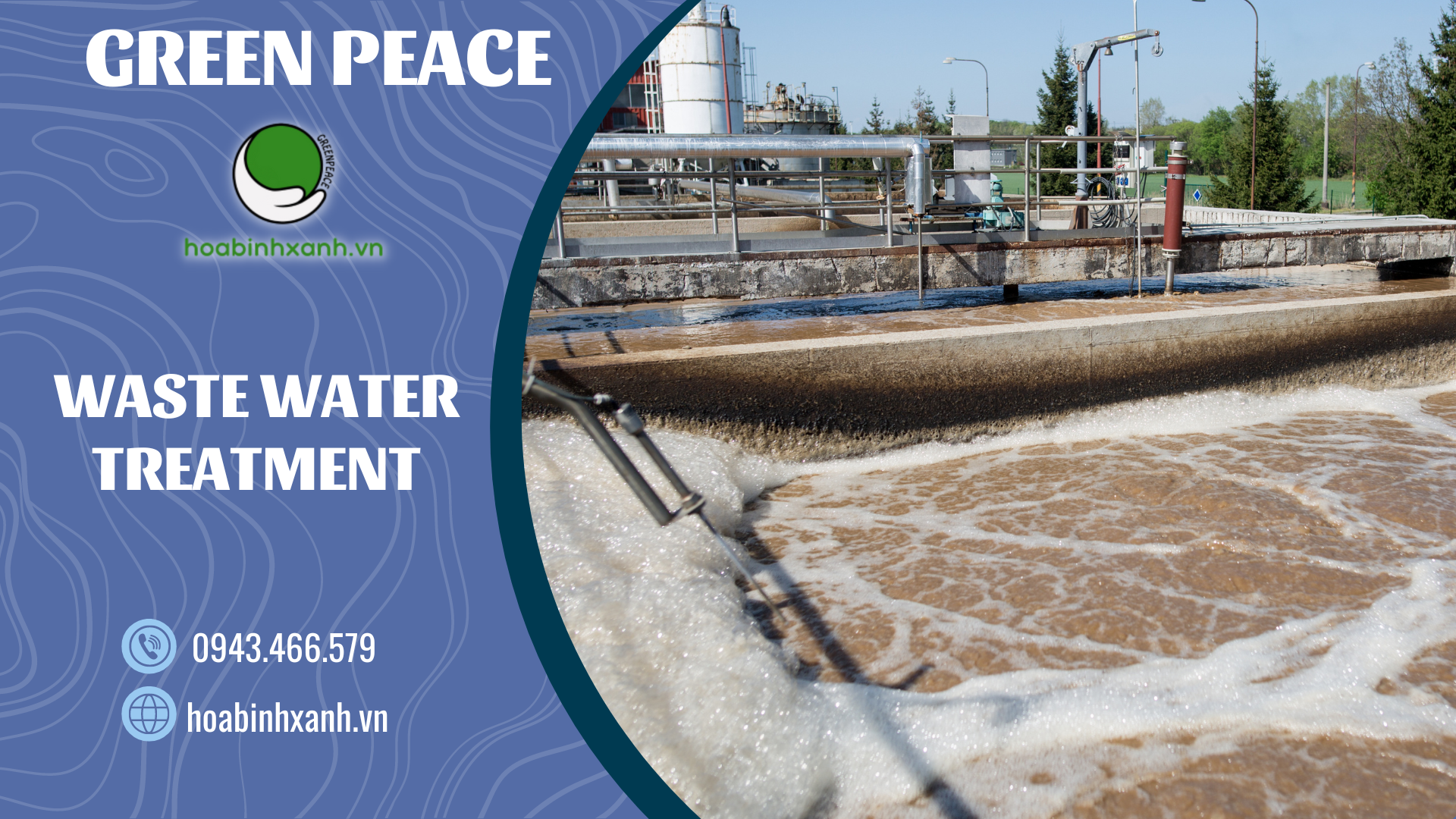 3. Who needs to build a waste water treatment system?
According to Article 101 of the Law on Environmental Protection 2020, the following subjects must have waste water treatment systems:
Concentrated production, business and service zones;

Industrial zones, clusters, craft villages that generate wastewater, it is necessary to build an industrial wastewater treatment system, applying the standards QCVN 40:2011/BTNMT – Standards on industrial wastewater treatment.

Production, business and service establishments that are not connected to the centralized wastewater treatment system.

Medical facilities, polyclinics, dental clinics, laboratories, and hospitals need to build medical wastewater treatment systems in accordance with QCVN 28:2010/BTNMT – Standards on treatment medical wastewater treatment.

Service establishments such as restaurants, hotels, trade service centers, office buildings for lease also need to build a domestic wastewater treatment system in accordance with QCVN 14:2008/ BTNMT – Standard on domestic wastewater treatment.

Cattle and poultry farms must install livestock wastewater treatment systems that meet the standards of QCVN 62-MT:2016/BTNMT – Standards for livestock wastewater.

For enterprises operating in the textile and garment sector, QCVN 13:2015/BTNMT – Textile dyeing wastewater shall be applied.

And many other objects located in industrial zones, industrial clusters (depending on the regulations on receiving wastewater of each zone) and outside industrial zones.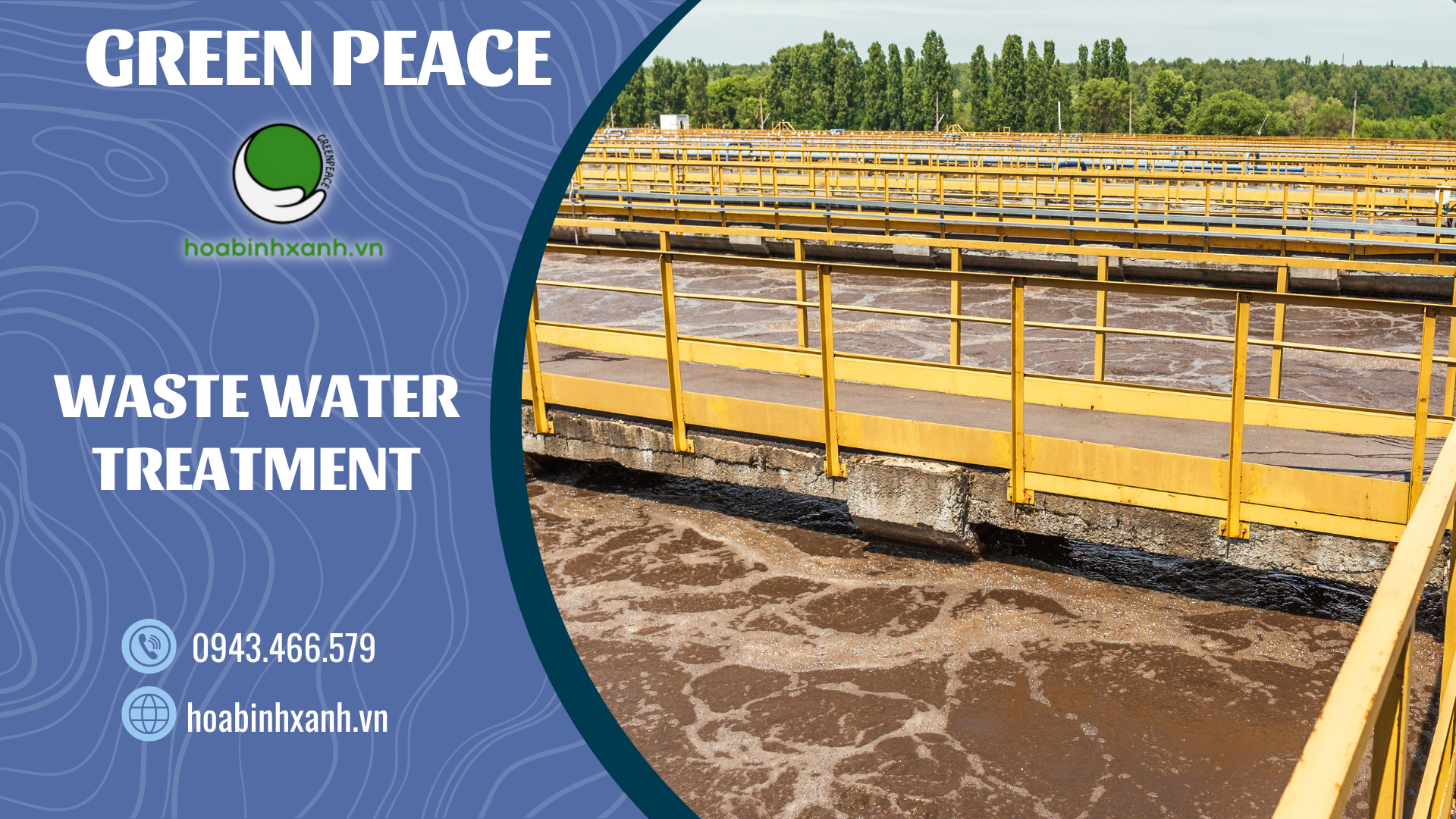 In short, all production facilities, service businesses and medical facilities that generate wastewater in excess of the permitted standards in the course of their operations are required to build a wastewater treatment system. ensure satisfactory wastewater treatment before discharging into the environment.
The wastewater treatment system must satisfy the following requirements:
– Having a technological process suitable to the type of wastewater to be treated;
– Sufficient waste water treatment capacity in accordance with the volume of generated wastewater;
– Treat waste water up to environmental technical regulations;
– The outlet for discharge of wastewater into the drainage system must be located at a convenient location for inspection and supervision;
– Must be operated regularly.
4. What problems is your business facing in terms of wastewater treatment?
Green Peace Environmental Technology Co., Ltd specializes in providing wastewater services as follows:
Consulting, design and construction of wastewater treatment systems nationwide

The enterprise already has a wastewater treatment system, but the treated wastewater is not up to the standards or the flow of wastewater is changed => Our company specializes in consulting, providing solutions to improve and upgrade capacity of the wastewater treatment system.

Enterprises have wastewater treatment systems but rarely operate or do not have the right people to operate them, leading to damaged machinery and equipment, malfunctioning microorganisms in biological tanks that need repair advice, culturing microorganisms, operating the wastewater treatment system or contact us for the fastest support to ensure the treatment system meets the requirements when there is an inspection agency.
The solutions offered by Green Peace Environmental Company are based on the following evaluation criteria:
Design the treatment system by block method, saving space, aesthetics, hygiene and safety during operation

Automating technology, environmentally friendly treatment technology to reduce labor and costs during operation

Applying advanced technologies to meet the diversity of each manufacturing industry for customers to easily choose such as: MBR, MBBR, Biochip, UF, MF, NF, RO filter…

Diversity of materials and equipment for construction of treatment systems such as: Concrete, brick, stainless steel, steel, composite, plastic … to meet all types of wastewater with different pollutant components.

Wastewater after treatment is always guaranteed to meet discharge standards, can reuse wastewater for different purposes

Reasonable price, quick construction and installation

Recycled wastewater that can be reused for production is the priority criterion

Professional staff with many years of experience to meet strict requirements and difficult customers.
Please contact Green Peace Environmental Technology Co., Ltd., Our company with a team of experienced masters and engineers has invested in researching, thoroughly evaluating treatment technologies and finding the best quality treatment options, reasonable cost and fastest time.
With the motto: "Prestige, quality is first" Green Peace brings to customers the best products and services, meeting your necessary needs.
Customers who have projects or projects that need advice, please call the hotline 0943.466.579 to receive the fastest and most dedicated support.